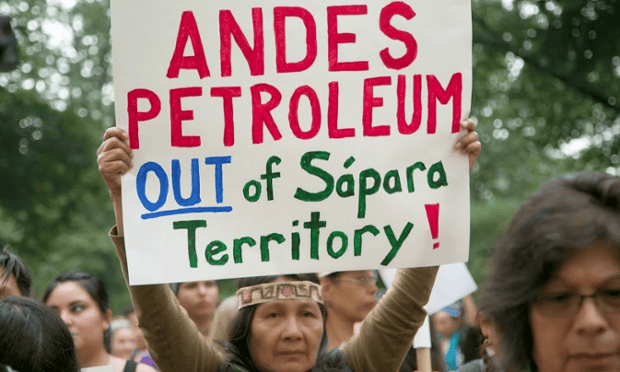 19/05/2015 - http://www.theguardian.com/
Chinese premier Li Keqiang, the deputy to president Xi Jinping, arrived in Brazil yesterday for a whirlwind Latin American tour that is set to deepen the already transformative role that China has played in the region over the last few years.
Multi-billion dollar investments and infrastructure projects such as a 5,300 km railway, agriculture, aircraft, currency and trade deals appear to be on Li's agenda, which also includes visiting Chile, Colombia and Peru. But although such agreements may increase wealth for some and generate employment opportunities, many Latin Americans are deeply concerned about the potential social and environmental impacts.
What would you say to Premier Li if you could talk to him for a minute or two, particularly if you were currently involved in fighting, or struggling in some way against, a Chinese-backed project? I put that question to various people across Latin America. Monica Lopez Baltodano, from Nicaragua, says she would raise one particular project with Li: the increasingly infamous plan to... Read more