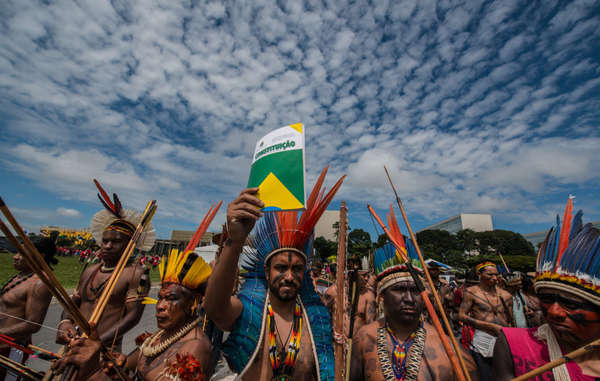 18/10/2016 - http://www.survivalinternational.org/
A Brazilian Indian leader at the forefront of his people's struggle to reclaim their ancestral land has been assassinated.
João Natalício Xukuru-Kariri was reportedly stabbed to death outside his home. Reports suggest that two men killed João, but their identities have not been confirmed.
Seu João, as he was known, was heavily involved in the Xukuru-Kariri tribe's campaign to live on their ancestral land, a right enshrined in Brazilian and international law.