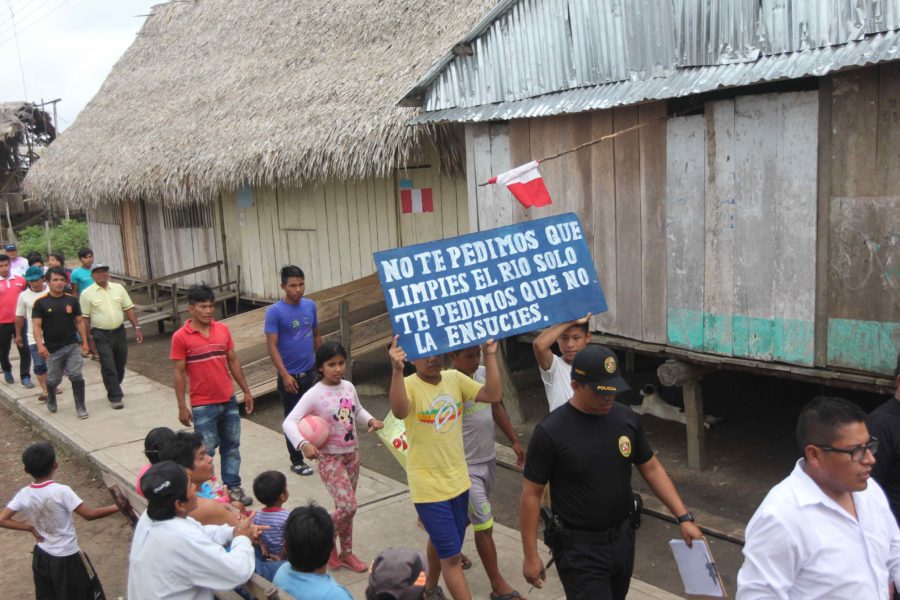 05/09/2016 - https://news.mongabay.com
Negotiations on Aug. 31 between national government officials and leaders and residents of Nueva Alianza, an indigenous community in the Peruvian Amazon, ended an impasse over cleanup of about 4,000 barrels of oil that spilled from two pipeline breaks 10 days earlier. But the talks left many questions unanswered and local residents dissatisfied.
While the meeting was under way in Nueva Alianza, at the confluence of the Urituyacu and Marañón rivers in Peru's northeastern Loreto region, a protest over oil operations was brewing downstream in San José de Saramuro, where the troubled northern Peruvian oil pipeline begins.
That protest erupted on Sept. 1, with demonstrators blocking the Marañón River, a crucial waterway connecting the key Amazonian city of Iquitos with highways to the coast. The protesters' demands include replacement of the deteriorated pipeline, remediation of 40 years' worth of oil pollution in the Amazon, compensation for damages, and an environmental ... Read More